As Bebe Rexha belted out the lyrics, "if it's meant to be," a catwalk full of shimmering Sherri Hill gowns did seem "meant to be." But not everything at the fashion show was fated. For some looks, Hill strayed from her trademark twinkle.
"As soon as Bebe decided to join our show, we took out some of the clothes we were doing and put in some pieces that we thought would be a little bit edgier for her," Hill told NY1 backstage. "Maybe a little bit more bare, just more fun, less elegant."
"We thought, 'Let's just go with all these bright, pretty pastels,'" Hill continued. "And then when Bebe came along, we said, 'We're going to add in some black.'" For Bebe Rexha, it was a chance to sing to her fans and celebrate inclusivity.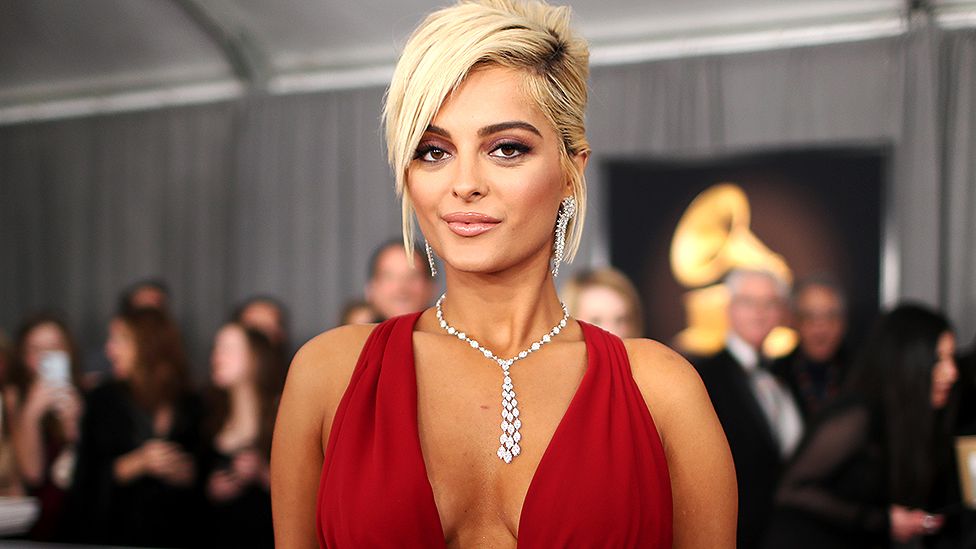 "Growing up for me, I saw a lot of magazines … and I always saw perfect supermodels, and I was like, 'How do I look like that? I don't look like that,'" Bebe Rexha told us before the show. "I think it's important for me to speak to young females and males and let them know that everybody, shape, size, and being inclusive is significant."
"I'm a thick girl, and this dress looks amazing on me, and I feel great!" the singer and songwriter added. Bebe Rexha, who grew up on Staten Island, rocked one of those edgier outfits and wowed the crowd with extended performance.