ON TUESDAY, the NCAA Board of Governors voted unanimously to extend President Mark Emmert's contract through December 31, 2025, the association announced. Before Tuesday, the most recent action on Emmert's contract had been to extend his deal through 2023, with an option to extend it through 2024.
The board's move comes amid a time of tumult for the association's central office, which has taken heavy criticism recently for the inequality of workout facilities provided for athletes participating in the NCAA women's basketball tournament. The episode prompted the association to hire an outside law firm to examine gender equity in its championships.
Emmert has been the association's chief executive officer since 2010. That gives him the second-longest run in the job to Walter Byers, who headed the organization from 1951 to 1988. According to the NCAA's most recently available federal tax records, Emmert was credited with just over $2.7 million in compensation for the 2018 calendar year.
The news of Emmert extension was presented by the NCAA in an unusual way — not as a separate announcement, but rather as the fourth item in an otherwise relatively mundane release about various developments from the board's meeting. It was presented under a heading that read: "Other business".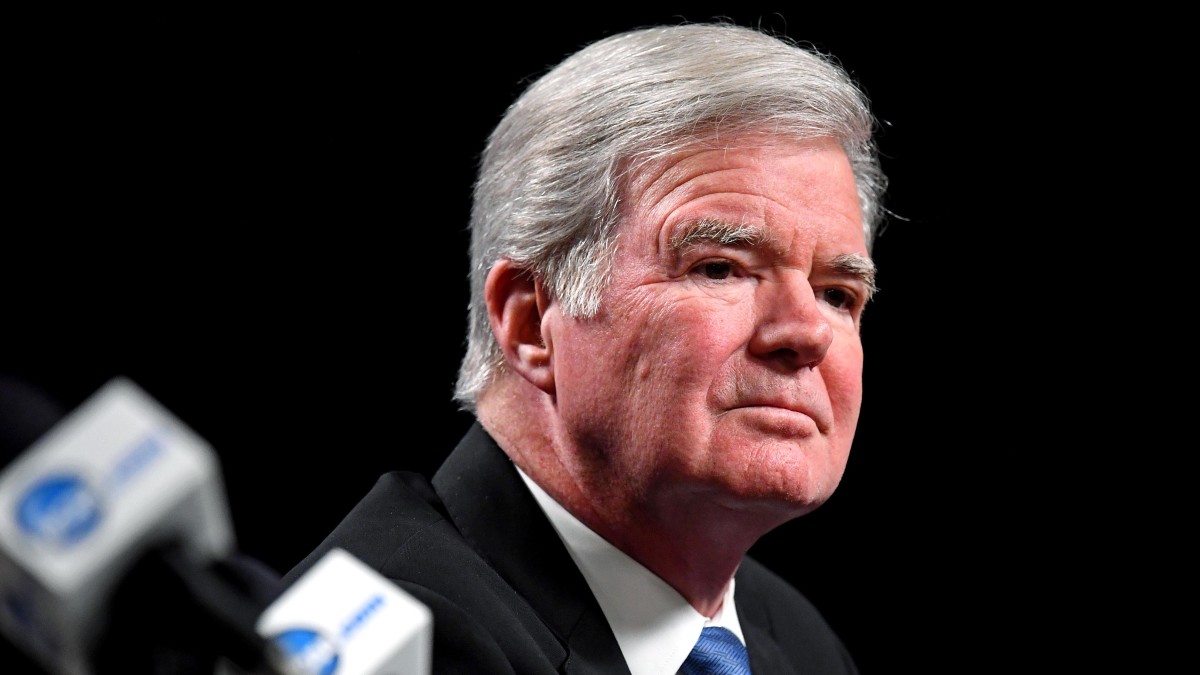 The board is the NCAA's top association-wide governance group. It mainly comprises college presidents from all three of the NCAA competitive divisions. Despite the recent pressure on Emmert, the board's current chair, Georgetown University President Jack DeGioia told the Associated Press in late March: "We have confidence in Mark's continuing leadership of the NCAA."
Nevertheless, during a teleconference with reporters on April 1 that was held in connection with the men's basketball Final Four, Emmert was asked point-blank: "From the people who question the NCAA's role in some of the things that have transpired, why should you be the leader of this organization?"
Emmert replied: "Whether I'm the leader or not is not up to me. That's up to the Board of Governors. They're my bosses. I work for a board that represents all the universities in all three of the divisions. "My role is to do my job and do it to the best of my ability. And I'm very confident that I'm capable of doing that. But that's not my decision. I don't hire myself. The board does that.
"And I know there's been plenty of things that have been done poorly or misses that we've had over the years. And I'm certainly happy to take my share of responsibility for that. I don't pretend like I'm infallible, or that we've done everything perfectly, or that I've done everything perfectly. I've made plenty of mistakes, and I've learned from them. But who runs the NCAA as president is not my decision."